HootSuite Now Available in Russian with VK.com App Integration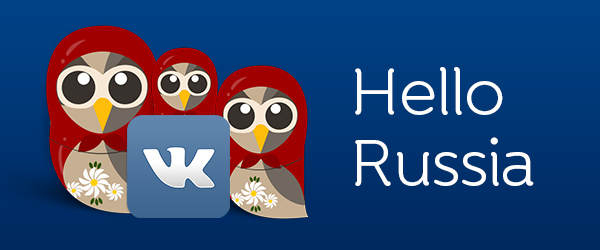 Zdravsvtvuyte! HootSuite is excited to connect with all the Russian-speaking users around the world. To welcome this new community of owls, we are proud to introduce a Russian version of our HootSuite Dashboard and an App Integration with VK.com, Russia's most popular social network.
HootSuite launches in Russian!
Russia has one of the fastest growing networks of social media users in the world. It only made sense to localize the HootSuite Dashboard to cater to this enormous community. The new translation is just the first step in building our relationship with the Russian-speaking community.
VK.com arrives at HootSuite
HootSuite is also thrilled to launch a new Russian-oriented feature, VK.com. Originally VKontakte, this social network is most popularly used by Russian-speakers around the world.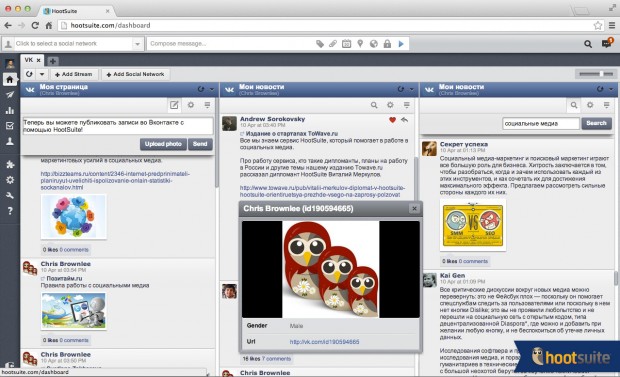 VK.com for HootSuite features:
Share VK.com content with your social networks.
Post updates to VK.com, including photos.
Search for content in the VK.com network.
Comment and like posts in your network activity.
View a stream of all your VK.com posts.
View the VK.com newsfeed for users you follow.
This social network currently has over 200 million registered users and is also the fourth fastest growing social network in the world, just behind Twitter, Facebook and Google+. We hope to keep releasing updates and features to allow users to easily manage their Russian social networks with HootSuite.
Making the Switch
Here are simple instructions to start using HootSuite in Russian:
Go to the left-hand toolbar and select Settings > Preferences

Scroll down and select Russian from the drop-down menu.

That's it!
With these translations, HootSuite hopes to start conversations with Russian-speakers everywhere. We are eager to explore different ways to share our many tools and resources, helping our new friends get the most out of their social networks.
We would like to give a huge thank you to HootSuite Diplomat, Vitaly Merkulov, and his team of translators for all their hard work on this translation project. It would not have been possible without this brilliant team. Vitaly's work has even made headlines: click here to read about his journey with HootSuite (in Russian).
If you have any feedback or would like to get in touch, be sure to leave a comment at the end of this blog post, or tweet the Owls at @HootSuite_RU.
To all of our Russian Owls: Spasibo!