HootSuite App Directory Update ~ Now with Constant Contact, Summify and Formulists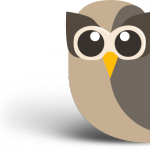 The HootSuite App Directory went live in November, 2011 and already we've seen great success and positive buzz from around the world.
Now, all HootSuite users will enjoy application support for three new networks including Constant Contact, Summify and Formulists!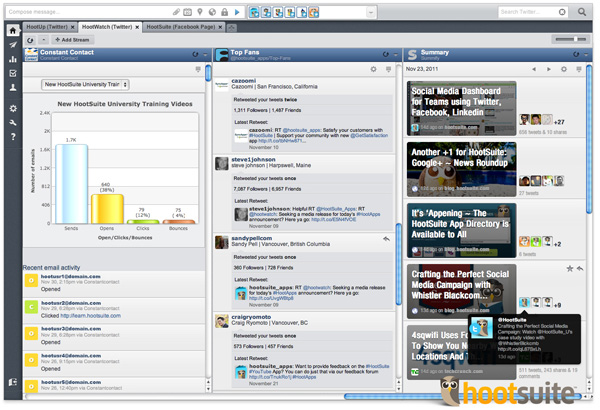 The recently released App Directory already includes YouTube, Flickr, Tumblr and Get Satisfaction apps from third party developers. These new tools are available immediately to over 2.7+ million HootSuite users worldwide, and will allow teams managing social campaigns to collaborate across a greater number of social networks.
Audience Building Apps
Basic, Pro and Enterprise users can apply advanced HootSuite functionality to the management of these additional social content tools:
Constant Contact – The Constant Contact app allows HootSuite users to view results of recent email campaigns, and share these campaigns across social networks, extending the reach of their online marketing initiatives.
Summify – Summify users can take control of the large amount of news on social networks and filter important updates into personalized digest summaries within HootSuite's user-created streams.
Formulists – Managing Twitter lists is now easier for Formulists users to view dynamic, personalized list streams within the HootSuite dashboard.
Learn how to install apps with this handy video from HootSuite University:
Calling All App Developers
Have an idea for an App? We invite interested developers to apply for access to build out useful integrations for over 2.7 million+ HootSuite users. By working with external developers, HootSuite is rapidly launching purpose-specific tools into the platform which allow users to take advantage of the engagement, collaboration, security and metric reporting tools available in the dashboard.
And be sure to follow us @HootSuite_Apps for all the latest and greatest updates and integrations.