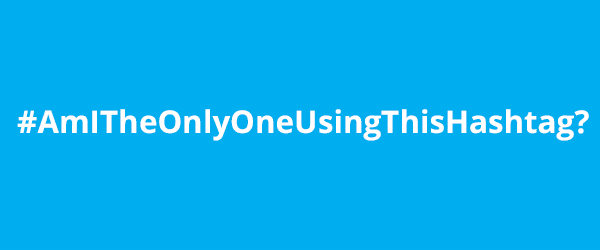 12 Modern Business Problems and The Social Apps to Solve Them
This week, we are proud to celebrate the third anniversary of the Hootsuite App Directory. With more than 100 apps and over 1.6 million app installations, the App Directory has helped hundreds of thousands of social media managers, small business owners, and large organizations solve critical business problems in the Hootsuite dashboard. An average of 6 new apps are added to the directory every month, so it's easier than ever before to integrate social media with other business tools to overcome key challenges.
Here are 12 ways your business can leverage the Hootsuite App Directory to save time and improve its bottom line:
1. How can I keep track of all the online reviews for my business?
Whether you're a small business owner or a major enterprise, online reviews are critical to the health of your brand. Nine in ten consumers say online reviews influence their purchasing decisions. It's hugely important to understand how your business is perceived online, and how to address customer feedback and amplify positive reviews to drive revenue. But monitoring all of the different review sites is time consuming, to say the least. There's Google Reviews, Yelp, Facebook Reviews, TripAdvisor, OpenTable, Foursquare, Yahoo—the list goes on.
The ReviewInc app in the Hootsuite App Directory will centralize review monitoring so you can save time and work more efficiently. View multiple streams of online reviews from over 200 popular review sites in one place, engage with customers, and share positive testimonials of your business to social networks. Large organizations can also use ReviewInc to manage reviews for multiple locations and coordinate workflows across teams.
Learn more about the ReviewInc app for Hootsuite
2. How can I deliver faster customer service on social media?
Customers expect your organization to provide timely, high quality customer service on whichever channel they use to contact you. When they reach out to your company on social media, 32% of customers expect a response within 30 minutes, and 42% expect a response within 60 minutes. To meet those demands consistently, you need to be able to quickly identify, escalate, and resolve customer service issues found on social channels.
The Zendesk app for Hootsuite allows you to seamlessly create helpdesk tickets from social media messages in the Hootsuite dashboard, so every customer can receive a quick and accurate response from your help and support team. You can assign tickets to specific groups and team members, set ticket status and priority level, and much more.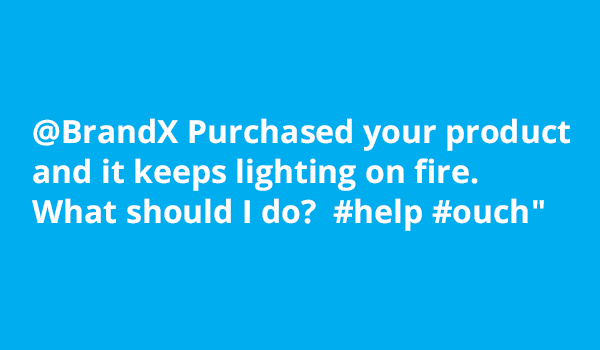 Learn more about the Zendesk app for Hootsuite
3. How do I find more leads on Twitter?
Twitter is a treasure trove of potential customers openly sharing opinions, venting frustrations, and asking questions. But with 284 million monthly active users, the challenge lies in filtering out meaningful buying signals from all the noise.
The LeadSift app for Hootsuite filters through millions of Twitter conversations to find and classify leads by intent to buy, churn, and other categories. With the app you can quickly identify hot leads who are researching your product or service category or about to abandon one of your competitors. You can then engage with your leads immediately or save them in LeadSift for further tracking.
Learn more about the LeadSift app for Hootsuite
4. How do I create CRM leads from social media?
Finding leads on social media is only the first step toward a sale. The key to sales success is to nurture relationships, and to do that you'll need to incorporate social media into your overall customer relationship management (CRM) strategy.
With Salesforce, SugarCRM, Nimble and other CRM apps for Hootsuite, you can seamlessly create CRM leads from your social media streams. Your leads will be warmer and of higher quality since they will be based on real-time insights and conversations with prospects. Enriching CRM with social intelligence will also help you nurture leads into big wins: PureMatter, a social agency, closed a deal worth nearly $1 million by combining Hootsuite's social media management capabilities with Nimble's CRM functionality.
Browse CRM apps in the Hootsuite App Directory
5. How do I connect social media to my company's marketing automation system?
Social media is a vital source of new leads and intelligence that can help you push your existing leads down the marketing funnel. But to really leverage social media for lead generation, you need to bridge the gap between social media engagement and marketing automation.
With the Marketo app for Hootsuite, you can easily connect social interactions in the Hootsuite dashboard to your Marketo lead database. Create new leads instantly, or add an additional layer of data to your existing lead records, all from the Hootsuite dashboard. By enhancing Marketo leads with social media intelligence, you can qualify them faster, shorten your sales cycle, and boost your company's bottom line.
Learn more about the Marketo app for Hootsuite
6. How can I see Instagram photos that are being posted near my location?
If you're an event manager, small business owner, or social media manager for a franchise business, you know how important it is to monitor social media by geographic location. You might already be geo-filtering your Twitter searches to find hyper-local sales leads and build stronger relationships with customers. But what about Instagram? People are sharing photos to Instagram from right outside your door—if they're not tagging your business or using your hashtag, you're probably missing out on these prime opportunities for engagement altogether.
To catch every Instagram post near your store or at your event, use the Vidpiq app for Hootsuite. You can limit your search radius to your building, your neighborhood, your city, or whatever scope matches your business needs.
Learn more about the Vidpiq app for Hootsuite
7. What are people saying about my business on Reddit?
Reddit, which calls itself the "front page of the internet", is a powerful content discovery platform. But it's more than just a source of traffic for your website. It's also home to a highly engaged and dynamic community that exerts massive online influence. Memes, discussions, and controversies that erupt on Reddit can rapidly spread across other social networks and into the mainstream media, leaving PR and marketing professionals to play catch-up. When people start talking about your business on Reddit, it pays to know about it right away.
The Reddit Keyword Monitor Pro app allows you to track mentions of your company, products and competitors across all of Reddit, so you can respond proactively to every key opportunity or mitigate potential PR situations right at the source. You can monitor keywords and phrases from customizable streams in your Hootsuite dashboard, and view analytics reports on keyword occurrences over time. You can also share Reddit posts easily across your social networks or jump straight into Reddit threads to respond and engage.
Learn more about the Reddit Keyword Monitor Pro app for Hootsuite
8. How do I integrate email marketing and social media marketing?
As marketing strategist Jay Baer says, email marketing and social media marketing are "two sides of the same coin." Your company should be looking to not only grow, but converge the audiences on these two critical channels. Ideally, all of your Twitter followers and Facebook fans would also be email subscribers, and vice versa.
With the MailChimp app for Hootsuite, you can easily view whether a Twitter or Facebook user is a subscriber to your MailChimp Lists, so you can target them with optimal messaging in either channel. The integration also allows you to easily monitor MailChimp email campaigns from within Hootsuite. Save time by tracking the social reach, impact, and overall performance of an email campaign from the same dashboard you use for social engagement and analytics.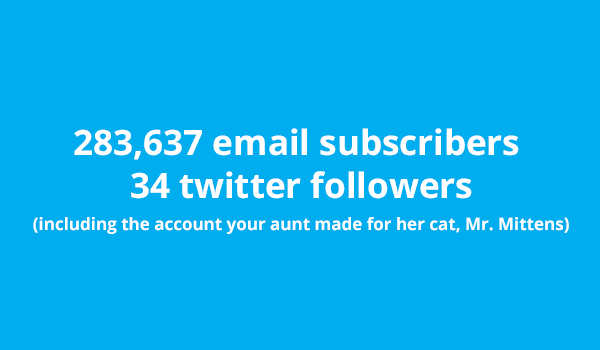 Learn more about the MailChimp app for Hootsuite
9. How can I schedule my videos on YouTube and Vimeo?
There's more to successful video content marketing than simply making good videos. If you want your videos to get the views they deserve, they need to be the centerpiece of a multi-channel promotional campaign that is planned and scheduled in advance.
With the YouTube and Vimeo apps in the Hootsuite App Directory, you can schedule and upload your videos in bulk, right from your Hootsuite dashboard. Keep up a regular video publishing calendar to keep users coming back and content fresh. The apps also allow you to add titles, descriptions, tags, and categories, as well as privacy and license settings.
Browse video marketing apps in the Hootsuite App Directory
10. How can I find good content to share with my audience?
Content curation has become a valuable tactic for any marketing department to keep online audiences engaged and informed. By discovering, sorting, and sharing useful third-party content, you can create value for customers while also demonstrating industry knowledge and expertise. However, finding relevant content on a consistent basis can be challenging and time-consuming for busy marketers.
With the Talkwalker Free News Alerts app for Hootsuite, you can receive custom alerts whenever your interests appear on blogs, message boards, news sites, social media and more—in 187 languages and 247 countries. This comprehensive content discovery app can also be used to monitor your company, your name, your brand, or your industry, which also makes it a powerful tool for PR professionals. When you find valuable articles and stories worth sharing with your followers, you can easily distribute them to your social networks from Hootsuite.
Learn more about the Talkwalker Free News Alerts app for Hootsuite
11. How do I know which hashtags to use?
Including popular or trending hashtags in your social messages can increase their visibility, but not necessarily with your business' target audience. In fact, "trendjacking" an irrelevant hashtag can backfire by making your business look desperate or out of touch. A better alternative is to use the hashtags that your community actually follows, so you can increase engagement with people who matter to your business.
To see at a glance which hashtags are being tweeted by the people you follow, check out the Nexalogy app in the Hootsuite App Directory. The app can also find the most popular hashtags related to a given search term, so you can stay current with all the emerging hashtags in your industry or target market.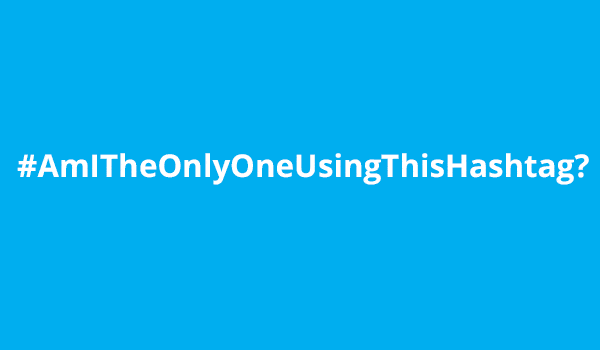 Learn more about the Nexalogy app for Hootsuite
12. Who are the people in my Twitter audience, really?
Understanding your audience on every channel is critical to your business' marketing strategy. But as your Twitter following grows larger, it can be easy to lose track of who your followers really are.
The Demographics Pro for Twitter app gives you incredible audience insights for any Twitter account, including gender split, average age, income, top cities, occupations, likes, interests, brand affiliations and more. The app also makes it easy to analyze the audiences of people who are tweeting hashtags. The next time you use a hashtag in a marketing campaign, you'll not only be able to see who is tweeting it, but which demographic groups are being reached.
Learn more about the Demographics Pro for Twitter app
To solve your business needs, check out all these great apps and more in the Hootsuite App Directory!