The State of Social Media in Thailand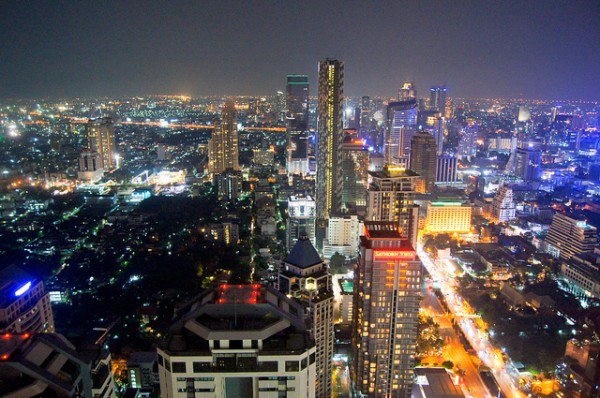 Recently, Thailand has seen large increases in social media adoption, mobile penetration and the emergence of social business models. With more and more Thais moving from rural outskirts to urban centers, Thailand's capital of Bangkok has become a hub for creative tech innovations.
As Thailand continues to develop as an emerging leader in Southeast Asia, social media will play a significant role in the development of the country's key industries and markets.
The State of Social Media in Thailand
Due to it's largely rural population (66%), Internet penetration in Thailand remains low at 26%. Interestingly though, scarce internet access is counterbalanced by an impressive 125% mobile penetration rate, with half of mobile users using social media apps. Although Thais mainly use desktops or laptops for internet access, as internet penetration continues to climb, targeting mobile users will be key to tapping the Thai market.
Unsurprisingly, Facebook is the biggest social network in Thailand, with 26% of the population using it. However, in keeping with social media trends, there is a strong adoption level for location based services. 36% of social media apps downloaded by Thai mobile users fall into this category, explaining the recent surge in Instagram popularity in Thailand. If this trend continues in 2014, as many are predicting, apps like Instagram can be expected to potentially surpass Facebook popularity in the region.
Popular Social Networks
Thailand closely follows the social media platform trends seen globally, with Facebook, Google+ and Instagram among the most popular social networks. Other regional messaging networks, like WeChat and Line, continue to have a strong presence in the region as well. When looking at Southeast Asia as a whole, residents of the Philippines and Thailand spend the most time on social media each day, with an average of 4 ours for users in both countries..
Facebook
In 2013, Facebook users in Thailand reached 24 million, with over 7.1 million Likes shared each month and over 5.5 billion messages sent. Bangkok remains one of the top cities in the world in terms of number of Facebook users.
When it comes to social marketing to the Thai market, Facebook is key, as over 25 million local fans are engaging with the top 20 brands on Facebook. Comparatively, only 1.5 million fans are engaging with the same brands on Twitter.
Instagram
In both 2012 and 2013, Bangkok was home to two of the most Instagrammed locations in the world and remains the 2nd most popular city on Instagram. Thailand has become a destination for Instagram photographers, in part as a result of an increase in smartphones in Thailand's urban centers, but also as a result of urban culture. In Thailand's Siam Paragon mall, store fronts set up photogenic window displays for Instagrammers.
Thailand's most popular Instagram account belongs to actress 'Aum' Patchrapa Chaichua, with over 1.8 million followers and, interestingly, only 558 000 followers on Facebook.
When analyzing the trends, it seems brands are having success when marketing on Facebook, while struggling to find the same hold on other social platforms such as Instagram and Twitter despite their popularity with Thai social media users.
Social Media and Thailand's Emerging Markets
Thailand serves as an interesting example of the effects of social media on emerging markets throughout Asia. Booming industries, such as tourism and retail, are experiencing a significant opening up — as both visibility and discoverability via online mediums provides greater marketing opportunities for remote businesses. Thai businesses have been quick to adopt social media not only to promote and advertise their services, but also as an element of savvy business strategies targeting international audiences.
Given that nearly ⅓ of Thais are on social media, brands who are serious about expanding their business will need to adopt a social media strategy. Thailand's five biggest industries, FMCG, e-commerce, fashion, electronics and retail food have all seen significant increases in consumer engagement via social media, and an overwhelming majority of these interactions are occurring on Facebook.
The Rise of E-Commerce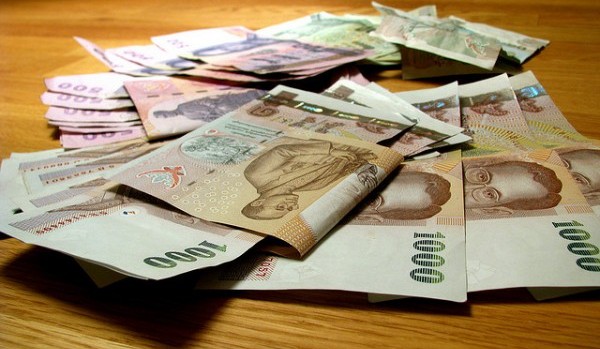 Currently, across all of the APAC region, e-commerce is one of the largest online business trends. Not only are numerous start up ventures popping up, but Asian social media networks are beginning to incorporate e-commerce into their product offerings.
aCommerce
aCommerce is a Thailand-based platform builder for e-commerce. After successfully raising $3.1 million in bridge financing, aCommerce is working toward breaking the difficulties of e-commerce in the Southeast Asia region. aCommerce offers services such as building an e-store, running a warehouse, and all the related logistics to starting an online business. For now, aCommerce operates solely in Thailand and Indonesia but is expected to further expand into Singapore, the Philippines and Malaysia.
Line
Japanese messaging app Line has the potential to turn into a mobile e commerce giant across Southeast Asia — as it is already gaining significant profits through selling stickers. Recently in Thailand, Line has began experimenting with physical goods, testing flash sales of iPhone cases and cosmetics through its messaging service.
The Role of Social Media and Public Discourse
In May 1992, when a large protest occurred in Bangkok, the Thai media reported on the transformative role cellphones had on mobilizing participants. A then new technology, mobile phones changed the way the developing world communicated and collaborated.
Over two decades later, the same has been said for social media, as the delicate political situation in Thailand shows how now, more than ever, people are turning to social media as a tool to make breaking news go viral. In comparison to the 1992 protests, social media has expanded the scope technology has on influencing civil movements. Thai people on both sides of the discussion are now able to better engage in public discourse and popular social platforms have created a medium for public debate that previously didn't exist.
Conclusion
In Thailand, as in many parts of the developing world, social media is transforming the opportunities for local Thai business as well as international businesses looking to access the robust 66+ million population of consumers.
For local Thai business, the opportunities to successfully market and grow business, both locally and globally, are endless. Social media offers a level of visibility and access that surpasses many of the barriers that underdevelopment can pose.
For International businesses looking to market to the Thai population, Thailand's most developed industries such as FMCG, e-commerce, fashion, electronics and retail food pose stiff economic competition.
When crafting a social media strategy aimed at the South East Asia region, it's imperative to utilize both Facebook and Instagram, while considering advertising opportunities on messaging apps such as We Chat or Line.
Providing a secure and attractive e-commerce option is vital.
The majority of Thai customers are engaging via their mobile phones.
Thailand's economic development is closely tied to both social and political development  and therefore certain levels of instability remain.
Interested in reading more of the State of Social series? Keep an eye of on the HootSuite Blog each month for a new country highlight.
Become part of HootSuite's APAC growing community, join the conversation on Twitter @HootSuite_Asia.