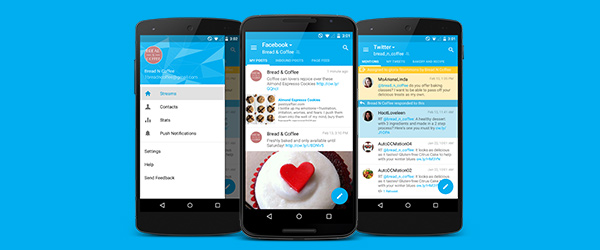 How the Redesigned Hootsuite Android App Helps you Stay Productive
The Hootsuite Android app has undergone a major overhaul and we're excited to share it with you! We've also included great features like quicker navigation, improved sync, and more to help you productively manage social media on the go.
Before we get into the details, our biggest Android app update yet is available to all users right now. Try it out!
New Android look and feel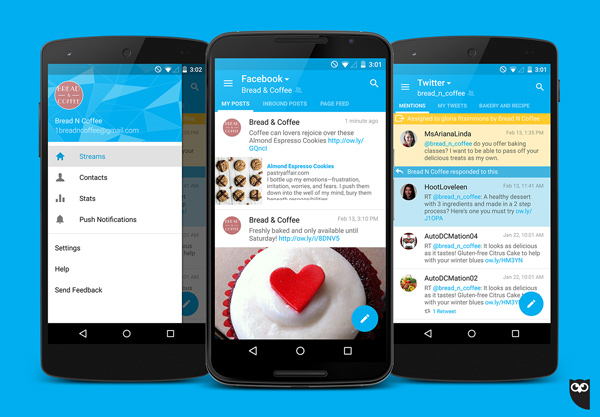 We've redesigned the Hootsuite Android app from top-to-bottom and incorporated Google's Material Design. By adhering to Material Design principles, the new Hootsuite app allows for a consistent and unified Android experience for users. And it isn't just more aesthetically pleasing, it's also easier to use and quicker to navigate.
Improved sync between the app and web
We've made improvements to sync so actions you take on the Android app will be reflected within your dashboard in seconds. Additionally, syncing search streams between mobile and web is now possible, so if you're at a remote event and you add a search stream on the app, your colleague will see this on their Hootsuite web dashboard. This useful feature helps social media practitioners and teams stay productive, whether on the go or at the office.
Image sharing and Facebook Page additions
In addition to the new look and sync enhancements, the app lets you more easily share images from social feeds to your Hootsuite social profiles or other third-party apps. Since social media messages with images garner more engagement, this is a valuable feature for social media and community managers, events teams, and personal users.
We've also included additional Facebook Page functionality to better filter through messages. You can create new streams for My Posts, Inbound Posts, and Unpublished Page Posts to ensure comments don't get missed.
Now it's even easier to manage multiple social networks, share and schedule great content, and stay connected on the Hootsuite Android app.
Get the Hootsuite Android app
All of these features are available for free, right now within the Google App Store. If you're an existing Android app user, you can follow the same link to update your app.