Top 5 HootSuite Mobile Tips ~ Stay Afloat While On Vacation
Splash in the lake with ease this summer 'cause HootSuite Mobile has your back.
Picture this: You're lying in the hot sand next to a shimmering lake in the middle of nowhere. You're the owner of a hip cafe and have rewarded yourself with a vacation… A vacation away from your computer.
Since downloading HootSuite Mobile, you've realized you can take time off. Relax, HootSuite Mobile has your social networks covered.

Here's How HootSuite's Mobile Apps Can Help: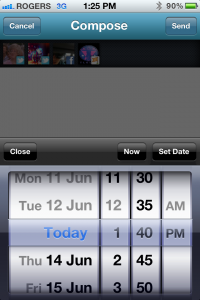 1 – Summer Queue
While your friends drive up to the lake house, spend some time composing Tweets for the rest of your holiday. Queue up several Tweets and schedule them during peak times for optimal exposure. Get creative and think ahead.
2 – Monitor Your Brand
Tap into what people are saying in just one click using HootSuite mobile search streams. Follow-up on brand mentions and search for your business' keywords. Once you've searched your keywords, save the streams to efficiently monitor all related brand mentions. Social media can work wonders for your word-of-mouth with a quick response.
3 – Keep the Brand Alive
No need to leave your cafe's brand mentions or comments hanging while you're away… Why not retweet the love? Use HootSuite Mobile Apps' native RT for Tweets too good to comment on, or use the "old style" retweet feature to add a few words.
4 –  Follow and Fave
Once your gossip 'zine gets stale, see what's happening on the Twitternet or get up-to-the-minute Olympic updates. Follow your favorite bloggers, comedians, and sports channels alike with just a tap of your finger. Make lists to categorize your favorite Twitter profiles and easily follow their streams with HootSuite Mobile.
5 – Super Social
Just because you've gone fishin' doesn't mean your social networks have. Take a moment to reconnect with your loyal Twitter followers. Chatting with multiple users in a conversation thread just became a whole lot easier. Use HootSuite's handy "reply to all" feature to include all handles in the conversation and send a quick response.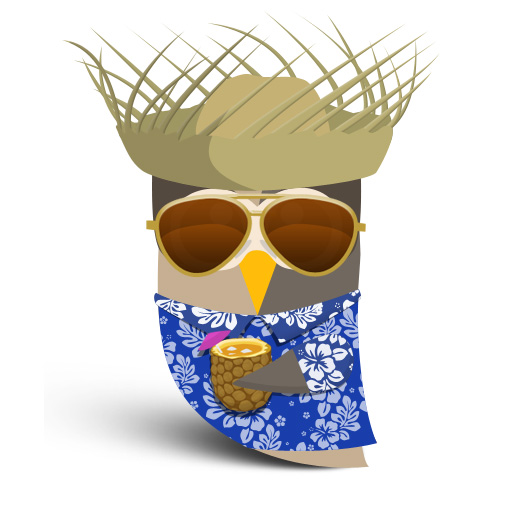 More with Mobile
Want to learn more about mobile features? Check out our Social on the Go Mobile HootGuide.
Get the latest tips, updates and news for your HootSuite Mobile App by following: @HootSuiteiPhone, @HootDroid and @HootBerry.
Let HootSuite Mobile be your water wings.