3 Ways Social Media Can Benefit Your Business (Beyond Promotion)
Large organizations will be faced with some interesting challenges in coming months and years. The way we connect today is drastically different from even a few short years ago. It's a big shift, and one that can largely be attributed to social media.
While its impact is undeniable, organizations still scramble to make sense of all social media's moving parts. Everybody is trying to avoid the slowly-but-surely creeping threat of being made irrelevant by technology and a lack of action. A once-mighty video rental chain comes to mind, with a few other previously heavy hitters in tow.
All of this begs the questions: how do large organizations tap into this shift in a meaningful way? How do you leverage the enormous power of social media? After all, there's an estimated $1.3 trillion in untapped revenue in social. That's a huge, lucrative pie that few are eating, and even fewer are going back for seconds.
The most important thing is to understand (and embrace) the fact that social media is more than a simple promotional tool—it needs to be a core part of your business strategy and given consideration in every major decision.
That's social media's role today and the foreseeable future. A smarter strategic approach to it will drive huge efficiencies, provide you with incredible opportunities to build and protect your brand and—most importantly—help you drive real revenue and measure ROI.
This guide—which is also available as a downloadable PDF—outlines what that looks like.
3 ways social media can benefit your business
1. Bake efficiencies into your organization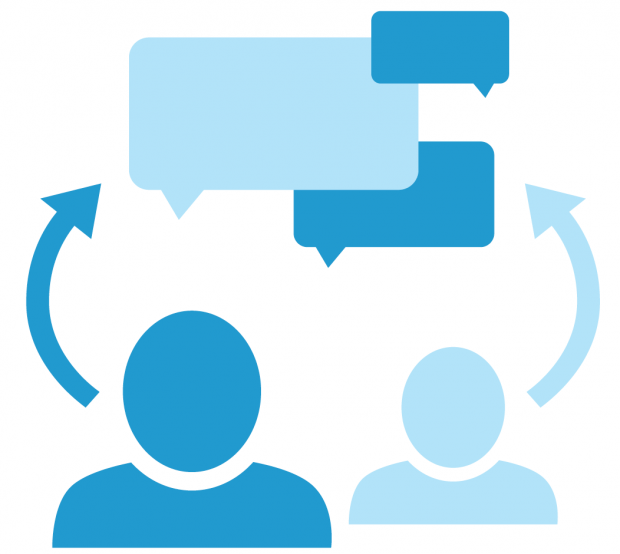 A penny saved is a penny earned. That statement is as true today as it was when you first heard it (with perhaps a few more zeros attached to that figure now). Finding meaningful efficiencies is every bit as important to an organization as driving new revenue. But it can be a whole lot trickier.
Smart marketers know that being efficient is about more than cutting corners or slashing budgets—it's implementing meaningful, long-term changes that help your team and organization save time, stretch dollars, and do something better than they could before.
Where social media matters
Social media can drive remarkable efficiencies in large organizations. From helping customers to aligning teams across the globe, social helps solve problems in far less time than traditional channels.
Used collaboratively, Hootsuite will help you reach your goals sooner and on-budget. You can listen across social networks and get to customer questions and comments immediately, effectively spending far less time on customer service issues.
You can even align your sales efforts with marketing to ensure reps are on-brand and all teams have access to the same content across departments, regions, and countries. And, best of all, the platform can scale to accommodate your goals and team size.
Case Study: When OCBC Bank adopted Hootsuite to solve customer service inquiries, the volume of emails being circulated among the team to resolve issues dropped by a staggering 90 percent. Learn more about how OCBC Bank used Hootsuite to make their organization more efficient.
2. Build an amazing brand—and keep it safe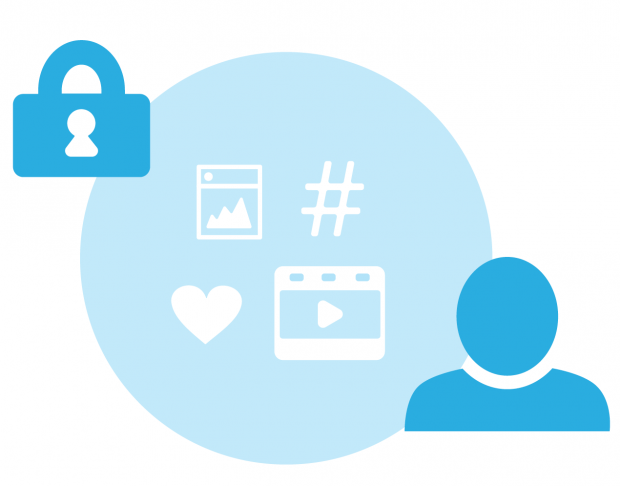 Your brand is everything. It's your job to make sure it's trusted, respected, loved, admired, sought-after, relatable, or aspired to.
There is no better place for a brand to achieve its potential than social media. Social is often the first touchpoint for customers, and a frequent stop throughout their lifecycle. It's where they go to learn about and talk about you. That means every single interaction represents a huge opportunity to make a real connection. You can't say the same about a slick 30-second TV spot or a pricey media buy.
Why social is important
The possibilities for brand growth on social are limitless. Create and execute large campaigns that drive awareness and get people clicking. Target, grow, and engage your audience at every step of the customer journey with razor-sharp precision. Change perceptions, influence sales, and bolster your brand's reputation. Hootsuite even allows you to find the most important people and relevant conversations to get the most out of your engagement efforts.
Brands also have to be protected. Social can be the first and most effective line of defence in crisis mode. It's the fastest way to respond to and manage issues or keep your audience informed as events unfold. It's the most immediate source of truth and the most direct line of contact to your audience.
Hootsuite goes a step further with permission and approval functionality, preventing anything from an accidental Tweet being published to a rogue employee hijacking your social accounts. And that makes it absolutely crucial in protecting your brand.
Case Study: The City of New York used Hootsuite to more than triple their social media audience size, from 1.2 million to over 3.7 million in less than two years. Learn more about how The City of New York used Hootsuite to grow and protect their brand.
3. Focus on revenue—the number one KPI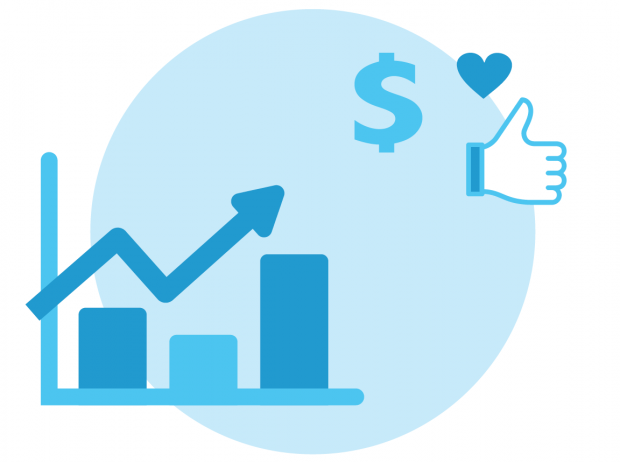 The organizational efficiencies you uncover, the brand you help build, the stories you tell, and the connections you make—they all gather on the bottom line to determine the sum of your efforts. It all has to amount to something.
It's no wonder that every decision you make is accompanied by "How will this contribute to revenue?" Everything you do affects that bottom line in one way or another, so it's crucial to have real, measurable revenue drivers in place—line items and chart peaks that you can point to and directly attribute to smart strategy and team hustle.
Social media's role
And here's where social starts to matter in a big way. With almost 2.5 billion people logging into social networks every single day, social media is a powerful communications channel with serious conversion potential. And Hootsuite helps organizations unlock it.
Hootsuite helps you drive revenue in several ways. It lets you build and execute campaigns that align with your other marketing efforts. It allows sales teams to find and nurture prospects and customers. It helps you drive traffic to monetize digital assets or ecommerce properties. And it makes it infinitely easier to find your customers and market to them.
Hootsuite also lets you measure your success and prove ROI. It shows you what tactics or messages are working and which are falling flat. It lets you measure the impact of your efforts. It provides you with actionable data that will help inform your future business decisions. And, with an ecosystem that integrates with best-of-breed partners, Hootsuite exposes you to a level of consumer insight that's substantially faster than old research approaches. Using that data, you can then optimize all of your efforts to further improve your results. It's the gift that keeps on giving.
Case Study: Purdue University used Hootsuite to raise more than $13 million in a single day. Learn more about how Purdue used social for effective fundraising.
What's next?
Successful organizations will the be ones who are poised not just to embrace social, but every bit of change that comes with it—to see its inherent efficiencies, brand building potential, and revenue driving capabilities as they exist now and how they will evolve in the future.
The organizations that succeed will be the ones that see the larger value in social media and what's needed to unlock it.
The potential is there. If you want to hear more about using social to uncover efficiencies, build and protect your brand, and drive results for your business, get in touch with us. We'd love to have a conversation about how our social media software solution can help you achieve your goals.
Need to sell someone else in your organization on the value of social media? Download the PDF version of this blog post and drop it off on their desk.