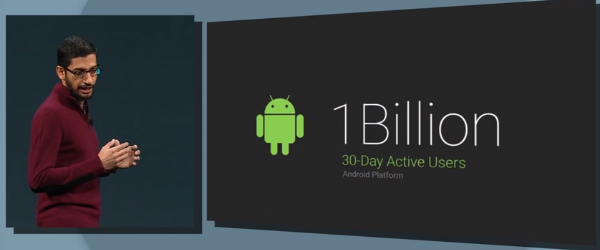 This Week in Social: Secret Messaging, Google's Wearable Tech and Smartphones for Everyone
Every Sunday, we take a look back on the week's social media news for our news roundup series, This Week in Social. Google's annual developer conference dominated the social media networks this week, with several announcements promising exciting new things in the world of wearable tech and accessible smartphones for the developing markets. Other social media giants have exciting news of their own: Twitter experiments with new ways to retweet, and Facebook's latest update handpicks videos on your news feed.
Not everyone has time keep up with the rapid flow of news throughout the week, but if you're a social media professional, you can't afford to miss the big stories.
Now that you have some time, let's get you caught up.
Next big thing
The social web is a dynamic landscape, with new players constantly shaking things up. Whether it's a new class of Y Combinator startup stars announcing their big ideas, or a surprise venture capital investment in an app rumoured to be the next Snapchat, this industry moves fast. Here's the latest:
The self-destructing encrypted messaging app, founded by a group of privacy advocates, raised $30 million with contributions from major investors such as CME Group and Wargaming. Wickr allows for next-level privacy in communication, with text, video, and picture messages that can only be read by the intended recipient who holds the decryption key. The messages also self-destruct, leaving no trace of the exchange. Newly collected funds will be used to further improve the self-destruction messaging technology for the app, according to Wickr CEO Nico Sell. The app is free for now, but in the future users will be charged for extra features like video messaging.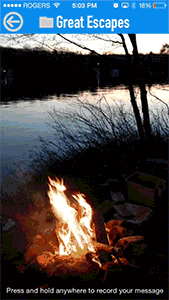 Have you ever been surprised by how little social media reaction you get on a favorite photo? Creators of Tipcast, an app that combines both video and picture messaging, felt the same way: sometimes, pictures are just not enough to describe a moment on social media. Their free iOS app works by taking a photo, then adding a 15-second video explaining the context for the photo, before sharing it with friends in your network. Similar to Snapchat, Tipcast users can add music and overlay text to their pictures; they can also include links to other apps or sites in their Tipcasts.
Latest From the Big 4
Every week Facebook, Twitter, LinkedIn and Google+ announce policy changes, updates, design tweaks, new features and other changes that can affect how you use their tools. Here are this week's highlights:
The latest Facebook update finds yet another way to modify your newsfeed based on your browsing habits. This time, it's about videos uploaded directly to Facebook by users onto their profiles or Pages. It determines whether you actually watch your friends' videos, and if so, how long you spend watching them. Facebook uses this to determine how many videos show up on your feed, so if your weakness is watching your friends' cat iPhone videos, prepare to see a lot more of them in the near future.
If you ever had to sacrifice a witty response to meet the character count on a retweet, this is good news for you. Rumour has it, Twitter is experimenting with a "retweet with comment" feature to replace the current "quote tweet" option. The comment will have the luxury of using all 140 characters without spending any on obligatory RTs, MTs, or @mentions of the original author. The "retweet with comment" would be posted as its own tweet, with the original content showing up underneath, as it does in a picture message.
Google's 7th annual developer conference made headlines this week with everything from the newest wearable tech, to smartphone designs, and yes, the DIY cardboard projects. But ultimately, announcements that generated the most buzz were Android-related. Among them was the announcement of the Android One initiative, which will design hardware reference models that allow manufacturers to create high-quality, low-cost smartphones. The program is aimed to provide accessible smartphones to developing markets, and kicks off in the fall in India.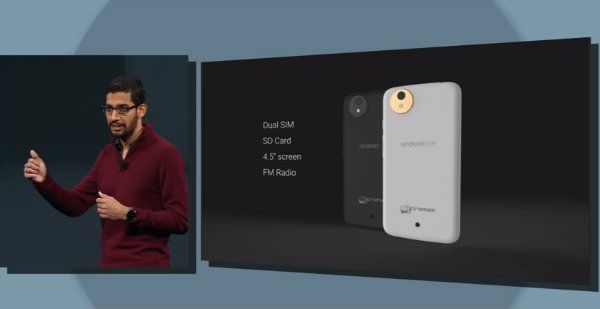 Professional social networking just got a lot blonder, with Mattel's Entrepreneur Barbie making her LinkedIn debut this week. After 55 years and over 150 career changes, Barbie's current mission is to help "girls around the world to…try on different careers, and explore the world around them," according to her LinkedIn page. LinkedIn users can follow Barbie for business updates and career tips; chances are, whatever your career may be, Barbie has probably been there.
Long Read:
In a few years' time, the summer of 2014 may well be remembered as the moment wearable technology finally transcended geekdom and achieved widespread mainstream adoption. From the keynote podium at this week's I/O developer's conference, Google showed off three new smart watches powered by its Android Wear software. Potentially even bigger news was Google Fit, a competitor to Apple's Healthkit, which is intended to work with a variety of wearable fitness trackers. The search giant is joining a host of major consumer technology players placing big bets this year on wearables, but the same problem that has always hampered the adoption of these gadgets remains: will normal people use them? Author David Sedaris can hardly be described as a normal person, but he's not exactly a technophile either. Which is what makes his New Yorker cover story about his experience learning to live with a Fitbit fitness tracker an interesting perspective for those waiting for cultural tipping point of wearables. With so many people now monitoring every step and calorie with wearable technology, a new question is emerging: what should we share? Many of these devices work with apps that encourage users to boast about their achievements on social media. In Wired this week, Jerry Seinfeld shared his Tips for Not Being an Ass on Social Media.