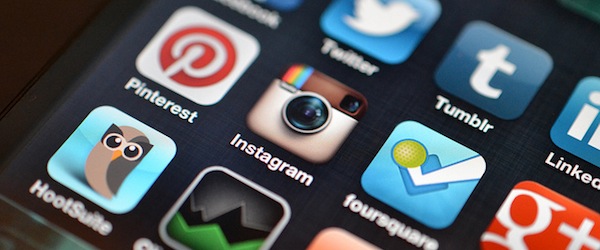 What Qualities Make for the Best Mobile Apps? Question of the Week
We recently overhauled the design of our Android App to make it faster, smoother and easier to use. To find out more about our redesign process, check this out. This got us thinking, we know what we think is best for mobile apps… but what do our followers think? While most of us may not think much about what goes into the development of an app, those that create them must pay careful attention to every minute detail. Last week, we asked our followers which qualities make for the best mobile apps.
You gave us some really great answers, each of them gave us insight into the most important qualities of mobile apps. While there were two many qualities that most mobile app users are looking for, there were a number of other really great ideas. It seems as though the recipe for a successful app includes many ingredients, but you'll need to make sure you have at least these qualities to make it to the big leagues:
Easy to Navigate
@hootsuite Ease of use. Easy to navigate, obvious well laid out format, fits well on mobile screen.

— khjlees (@khjlees) May 18, 2014
@hootsuite how easy it is to navigate, must have something different than full site

— M & M Sports Show (@MandMSportshow) May 18, 2014
Many of our users want an app that is easy to install, easy to access and easy to use. This means your app should be optimized, compatible and functional for multiple devices. You don't want your app to just work on iPhone and not Android, right?
When you first open an app, do you know what you are supposed to do next? Many users will be unaware of the navigation experience unless it isn't working for them. Having a path through your app that is logical and easy to follow means your users will almost be able to predict where they are going next.
Smooth Interface
@hootsuite clean design & smooth user interface

— Melissa Jane (@BeeAnimated) May 18, 2014
@hootsuite fluidity in user interface, and the ability to pick up on usage patterns and use that info to create a personalized experience — A$AP KVNTE W∆L∆ (@Thugpreet) May 18, 2014
The user interface of an app is really what is going to enable the success of your product. Your main goal is effective operation and control of your app by the user, right? So make it easy, efficient and enjoyable for the user — don't make them work for it. Consistency is also an important part of your user interface; make controlling the app consistent so once the user learns the first time, they won't have to again.
There was one answer in the bunch that stood out to me, one that will always work: puppies.
@hootsuite puppies.

— Ruben Tisch (@rubentisch) May 18, 2014
Which quality do you think is always part of the best mobile apps? Let us know in the comments below! Be sure to keep an eye out on Twitter, Facebook and Google+; we'll be asking a new question each week. Let us know what you think and get the chance to see yourself in next week's post.