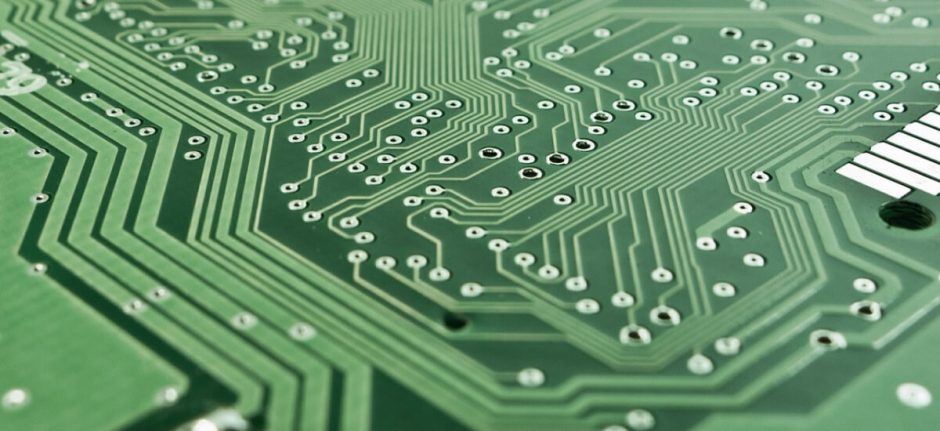 What's Next in Digital Transformation? 4 Questions With Microsoft
When is the last time you used a paper cheque to pay for something? How often have you used a physical calendar to plan a meeting? Is the telephone on your desk more of a decorative sculpture than a way of communicating? It can't be ignored anymore: digital technology touches every part of our lives and the way we run our businesses—and nobody knows this better than Microsoft.
We spoke to Vinay Nair, Microsoft Canada's business group lead for Dynamics, about the role of digital transformation in the business world today. Nair explains how digital transformation is something every business needs to do to adapt to the next industrial revolution—the digital revolution.
Q&A with Vinay Nair from Microsoft
What does digital transformation mean to Microsoft?
With all the changes in the company, Microsoft itself warrants a re-introduction. Microsoft's mission is no longer that of its founder Bill Gates, which was a-PC-on-every-desk-in-every-home. It's a company that's transformed itself internally from a software company into a cloud company.
Under our new CEO Satya Nadella, the mission of our company is now focused on empowering every single person and every organization on the planet to achieve more. We look at our customers and our partners as being the enablers of that mission, and we're constantly asking ourselves how we can enable them to be more impactful in what they do every single day. And with the platforms we have, we're always finding ways to empower our customers—regardless of their industry—to do more with digital technology.
We are in the midst of the fourth industrial revolution, an era defined by the powerful forces of cloud, big data, and the internet of things. At Microsoft, we have to be ahead of the technological changes happening in the marketplace to enable our own customers to be more agile and better able to respond to the rapidly changing forces in their business environment.
Digital transformation really comes down to four key initiatives: engaging your customers, empowering your employees, optimizing your operations, and transforming your products. Only by performing these four initiatives can a company truly transform. And with Microsoft's digital platform, we can uniquely help this transformation in our customers.
Where do you see digital transformation going next?
Data is the currency of the future. What organizations do to harness the abundance of internal, external, and sensorial data will define if they are the winners of tomorrow's race.
In the past when there wasn't broad cloud adoption, the collection, processing, and analysis of this data could not be done at scale, but with the democratization of the cloud it changes the game and opens the door to a new realm of business models and opportunities by creatively combining these data types to drive new forms of value realization for our economy as a whole.
You can see this by watching the likes of Uber, Airbnb, Facebook, and Alibaba and what they have all done to their respective industries. They basically revolutionized how we think of taxi transport, hotel accommodation, media production, and retail distribution as we knew it. It's just getting started.
What role will social and customer relationship platforms play in digital transformation?
The union of customer relationship management (CRM) and social platforms will kick-start a new breed of innovation in how we understand and engage our customers. By mining the sentiments of conversations customers are having on the social web and mashing it up with customer relationship data within our CRM systems, we can derive differentiated insight about our customers that we have never experienced before and engage with them in a much more personalized and immediate way in forums where they prefer to communicate.
The second area is around empowering employees. For sellers, it's very important to track the conversations with your customers and to be able to catch the demand signals that are being emitted on the social web to help them generate new opportunities, for example. For customer or field service professionals, giving them up to date insights on customer sentiment and satisfaction will help them serve their customer better and enhance the customer relationship. The possibilities are endless.
What are the biggest barriers to digital transformation that companies still face?
Inertia is everyone's biggest competitor in the industry. The desire to preserve things and hold onto tradition and the way things have been done in the past is the biggest barrier.
As we see more millennials entering the workforce and moving into increasingly senior leadership positions, we'll see this change becoming more apparent. Of course, there are many tactical barriers, such as a company's legacy infrastructure, but I believe the biggest barrier to digital transformation is the fear of change and the realization by many companies that they must change in this new digital world to survive. We at Microsoft are here to partner with them on this journey.
Digital transformation is a dynamic force that will affect every brand in a slightly different way. However, the foundation for digital transformation as outlined by Microsoft's Vinay Nair is key to adapting with the change successfully.
Register now for the largest free online social media conference—Connect via Hootsuite—and learn how to grow leads and close sales.